A College Prep Experience
NCPA's high school prepares students for higher education in the United States, Canada, and other Western countries at selective and highly selective institutions. We accomplish this by offering the College Board's 
Advanced Placement
program across all core subject areas.
Our 19 AP courses include Studio Art Drawing, Studio Art 2-D Design, Studio Art 3-D Design, English Language and Composition, Seminar, Physics I, Biology, Chemistry, Environmental Science, Macro-economics, Micro-economics, Psychology, Research, Statistics, Computer Science A, Computer Science Principles, Pre-Calculus, Calculus AB, and Calculus BC.

2023-2024 Course Catalog
0
AP courses offered to G10-G12 students
0
Average number of AP courses taken
Preparing students for social excellence means giving them a variety of opportunities to practice and apply our core values in authentic contexts, within and without the classroom. We provide these opportunities in academic, athletic, cultural, and social spheres.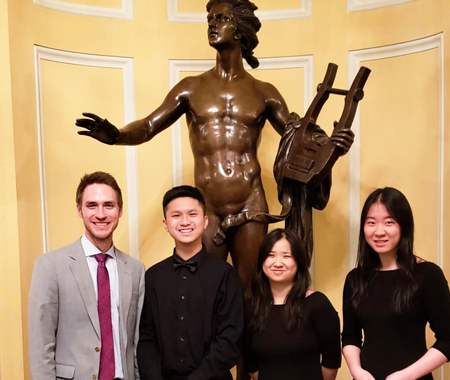 School Trips
Whether it's performing in the AMIS Honor Band in Salzburg, Austria, learning about contemporary Chinese art in Beijing's 798 Art District, or rebuilding rural schools in Nepal, students have dozens of chances each year to join school trips that combine meaningful learning, horizon-broadening challenge, and plain old fun.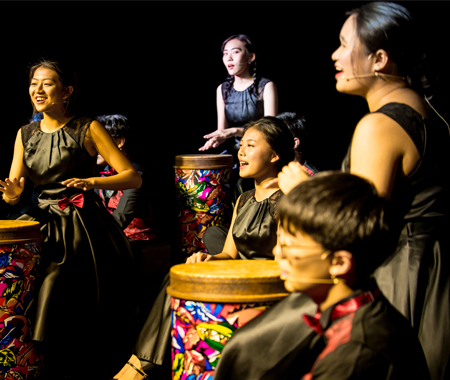 On-Campus Events
As a boarding school during the week, it's especially important that our students have a variety of opportunities to challenge and stimulate them on campus. With six concerts, two drama performances, two dances or proms, and both Chinese and Western holiday parties throughout the year, there's rarely a dull moment on campus.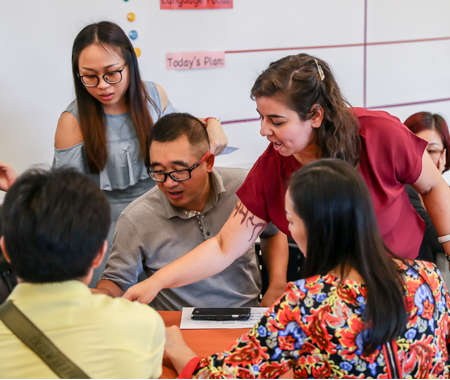 Parent Involvement
Our parent community strengthens and complements our curricular offerings, reflecting our belief that family is the primary influence on an individual's development and learning. Many of our parents have links to the business, non-profit and government communities in the Pearl River Delta. They've parlayed these connections into extension activities for students like tours of the GAC-Toyota factory in nearby Huangge Auto Town and sailing competitions at the nearby Nansha Marina and in Shenzhen.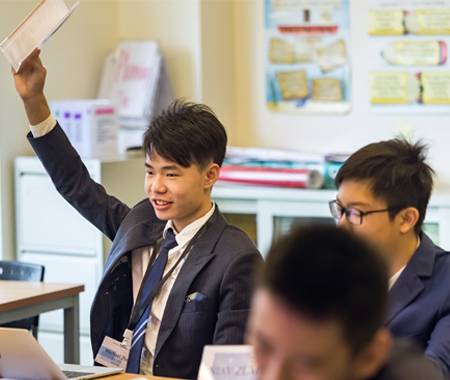 Where Relationships Can Grow
We believe that honesty, trust and respect are essential in successful relationships, and we structure our school to help build those relationships.
1:6 Teacher-student ratio
A low ratio means there is always a caring adult available to support and nurture our students.
Advisory and Seminar
Our grade 9 advisory and 11 and 12 seminar courses give students dedicated weekly time with an advisor who can help them with academic and personal topics, in addition to services offered by
our counseling department
.
Robust activities program
Our robust extracurricular program, which offers over 200 after school activity options, enables students to develop in areas they're personally interested in - and pairs them with teachers who share those interests.