Once an NCPAer, Always an NCPAer
Our graduates join a special group of bilingual, cross-cultural adults who have risen to rigorous expectations for academic and social excellence and departed for higher studies and bright careers. But we don't say goodbye to our alums - we say, "see you later."

Each year, the NCPA alumni grows around the world, adding to members in existing locations and reaching out to new ones. We invite all our alumni to contact the alumni office to make sure they're an active part of that network. Whether you want to reconnect with old friends, contribute back to the community by mentoring a younger alum or current student, or just stay in the loop, everyone can continue to benefit from the special shared experience that was, and is, NCPA.
The greatest gift offered by NCPA to me is exactly the sprit that dwells within its name: Negotiator, Collaborator, Planner, and Achiever. After four years of college, I deeply realize how essential these four words are. Stepping onto the journey to the other side of planet Earth, the first I need to face is independence. I have to decide how I want to live my day, how I want to set up my classes, basically, I need to decide everything about myself everyday. If I were not following the planner principle, I might be lost the first day in the thousands of choices I needed to make. The second thing I need to face, is to let others understand my "demand". I was not a person who would demand things proactively, and when I didn't, I rarely find anyone who would care and ask. However, whenever I started a "negotiation" proactively, I usually get the answer I was looking for. Last but not least, I learned that I cannot do everything by myself. Despite how good a person is or how high his/her GPA is, most likely he/she will need to work with other people. Collaborating, understanding and accepting other people's ideas, negotiating instead of just accepting when there is conflict on ideas, setting up structure and plans for teamwork, these are all lessons I derived from the NCPA spirit in these four years.


Simon, Class of 2016, Duke University Fuqua School of Business
I am very grateful to meet the most inspiring teacher during my high school years at NCPA. It is fair to say that I found my research interest and lifetime goal in Ms. Carly E. Thomas's AP Environmental Science class. Ms. Thomas always put a great deal of effort into planning her class; you'll never get bored. She used the flipped classroom model to encourage discussions and questions in class, planned field trips to waste water treating facilities and even made T-shirts for the class. For the final project, we made sustainable changes campus-wide such as implementing water-saving shower heads and reusable coffee cups. Through the class with Ms. Thomas, I was able to understand that sustainability is not just facts in the textbooks, but something that we should incorporate into our lifestyle and always keep in the back of our heads. Sustainability has always been a large portion of my life since then; transitioning from college to graduate school, I am very excited to be able to join a research lab with a heavy focus on sustainability.
Everyone who goes to NCPA knows it as a diverse and inclusive community. Teachers and staff here value every interest and work their best to provide opportunities broadening students' horizons. Seize the day, NCPA is one excellent opportunity for you to fearlessly explore and see your possibilities.


Sharon Xu, Class of 2016, Cornell University
NCPA is the starting point of my self-exploration journey. The school provided me enough time and freedom to think about my future and helped me get closer to my goals. I always had a great interest in computers because I had participated in informatics competitions in junior high, but I did not have the chance to explore it further. Coming to NCPA, I utilized my free time after school to discover every aspect of computer science, and I even founded a club to share my experience. It was until then I started looking into research in computer science and the idea of getting a Ph.D. began to take shape. Even though NCPA did not have an AP Computer Science course when I was here, the knowledge I accumulated in my spare time at NCPA help me passed the AP exam, so I can continue to study computer science during undergraduate. The interest mining period in NCPA helps me identify my research direction and avoid unnecessary searching. Now, I have accomplished one of my goals and started my Ph.D. career. I appreciate the experiences I had in NCPA because they help me discern my path.


Nick Cai, Class of 2016, University of California, Irvine
Studying abroad has been an amazing experience for me. My university is extremely multi-cultural, and I am able to make friends from many countries of the world — in the summer, I even traveled to a foreign country and met with a friend there! For me, the most exciting part of college life is talking to people from different backgrounds, learning about their cultures, and discovering our common passion and feelings. Universities have really brought people to work together and accomplish goals of their passion.


Betty Luo, Class of 2016, University of Toronto
Before college, I never thought much about how my future life after 3 years would look like. However, through this year, I started to plan my future and I feel like I finally am becoming an adult. As an international student, I found it challenging to be far away from my family, but this challenge gave me the motivation to be more independent and mature. During my free time in college, I like to spend time playing my saxophone to relax.
Thank you NCPA for stimulating my interest and passion for music. Although the future might hold more challenges, I know I will keep going forward with the spirit of NCPA, my lovely high school!


Julie Ye, Class of 2016, University of British Columbia
At NCPA, I was exposed to so many great courses like global issues and AP composition that not only widened my horizon of looking at the world but also prepared me for the academic and journalistic writings that I am doing right now. As a foreign affairs researcher and an international journalist, my starting point was NCPA because it equipped me for my professional career. I also feel glad to have immersed myself in so many extracurricular activities, such as the Student Government, Model United Nations, Musical Productions, and other social services. My leadership skills were largely developed and polished when I was in the administrative roles for all these opportunities. As an international high school, NCPA has the preeminent perspective of educating future-generation global talents. I'm grateful for being one of the alumni, and I look forward to all the great things that NCPA and other fellows will be doing. Go Pulaos!


Zero Lin, Class of 2017, Columbia University – Graduate School of Journalism, Toni Stabile Fellow of Investigative Journalism
I always wanted to keep playing music in college, and I'm very lucky to be a member of the marching band at SMU. Playing in the marching band is a unique experience for me. There are only two Chinese students in the band including me, so I was able to make many American friends and have more chances to learn about the local culture. If NCPA didn't offer music classes, I wouldn't be where I am right now. I can't imagine my college life without being in the marching band.


Cathy Liu, Class of 2017, Southern Methodist University (SMU)
NCPA has helped me adapt to college life. I had participated in many school organizations when I was at NCPA and accumulated many experiences. The most important idea I learned is not to afraid of trying new things. This idea benefits me a lot when I enter college. I appreciated NCPA for providing such an encouraging and innovative environment for us to try without burden. I feel like NCPA is a small society, which has fully prepared us to enter college and society. In terms of studying, all classes at NCPA, except Chinese class, are taught in English. Moreover, they offer more than 15 AP courses, including AP Capstone, which built me a solid foundation for college courses. Also, the relationship between teachers and students is equal. All the teachers respect our thoughts and questions. For them, there are never wrong questions from students. I used to go to the office hour to ask questions a lot. This environment helped me form a good habit of thinking actively and asking bravely. At the university, some classes have more than 50 students; it's crucial to ask the professor when you feel stuck.


Ruixi (Victoria) Zhang, Class of 2019, New York University
I think the ASAs (after school activities) and courses in NCPA help me a lot. In NCPA, doing activities and organizing events with students are great opportunities for me to develop skills in many aspects of my life. The AP courses set up in NCPA, if students can learn those AP courses with good manners, they will have good learning foundations and less pressure in the college.


Louis Liu, Class of 2019, George Washington University
Every January, we greet dozens of alums to campus for homecoming. During this anticipated day, recent graduates visit our Junior and Senior Seminar classes to give advice to graduates, then relate their experiences about living abroad to parents in a panel discussion. It's common for the alums to play a basketball game against the current varsity team, and to track down their old teachers to catch up over a coffee at La Barista.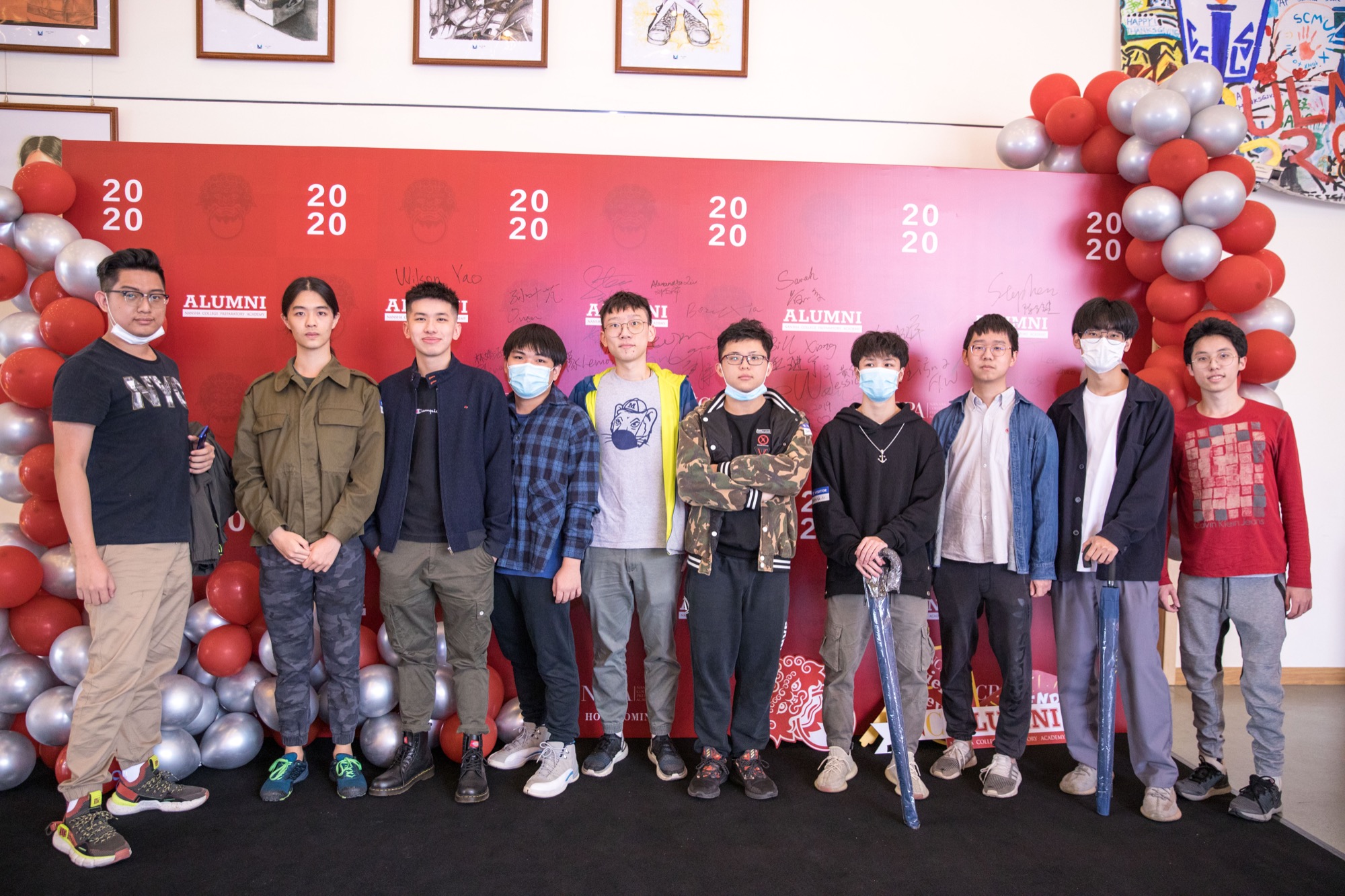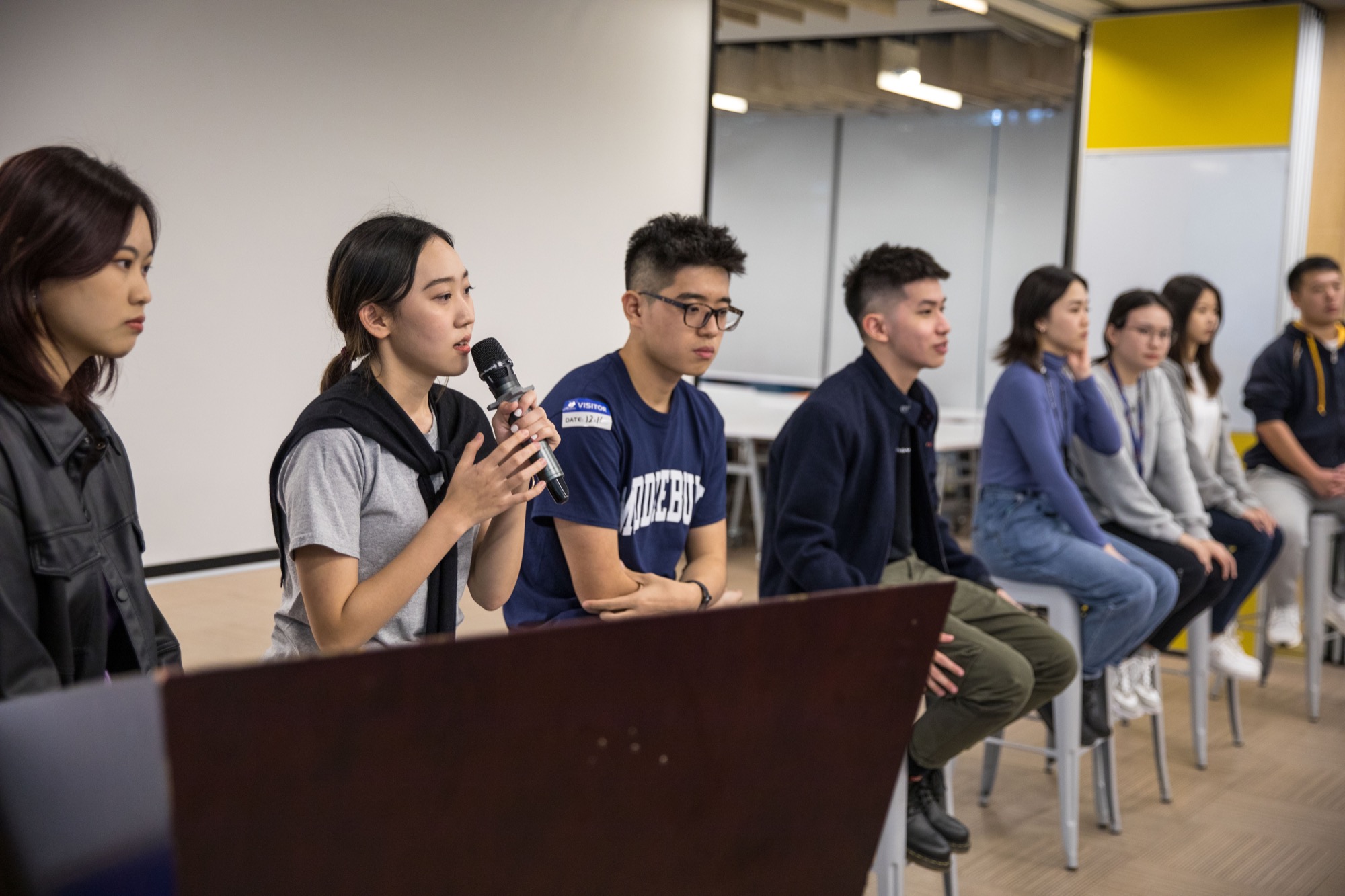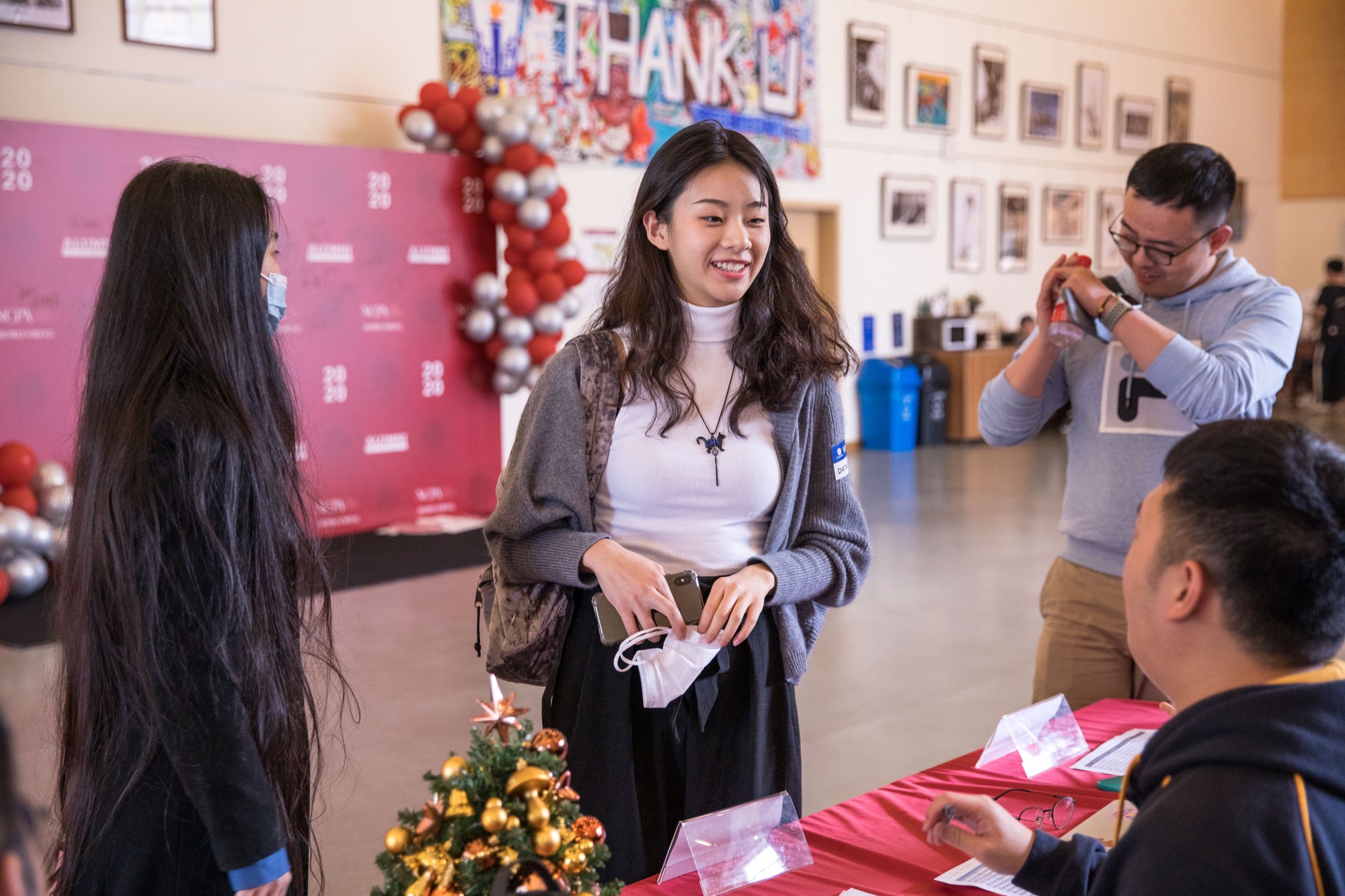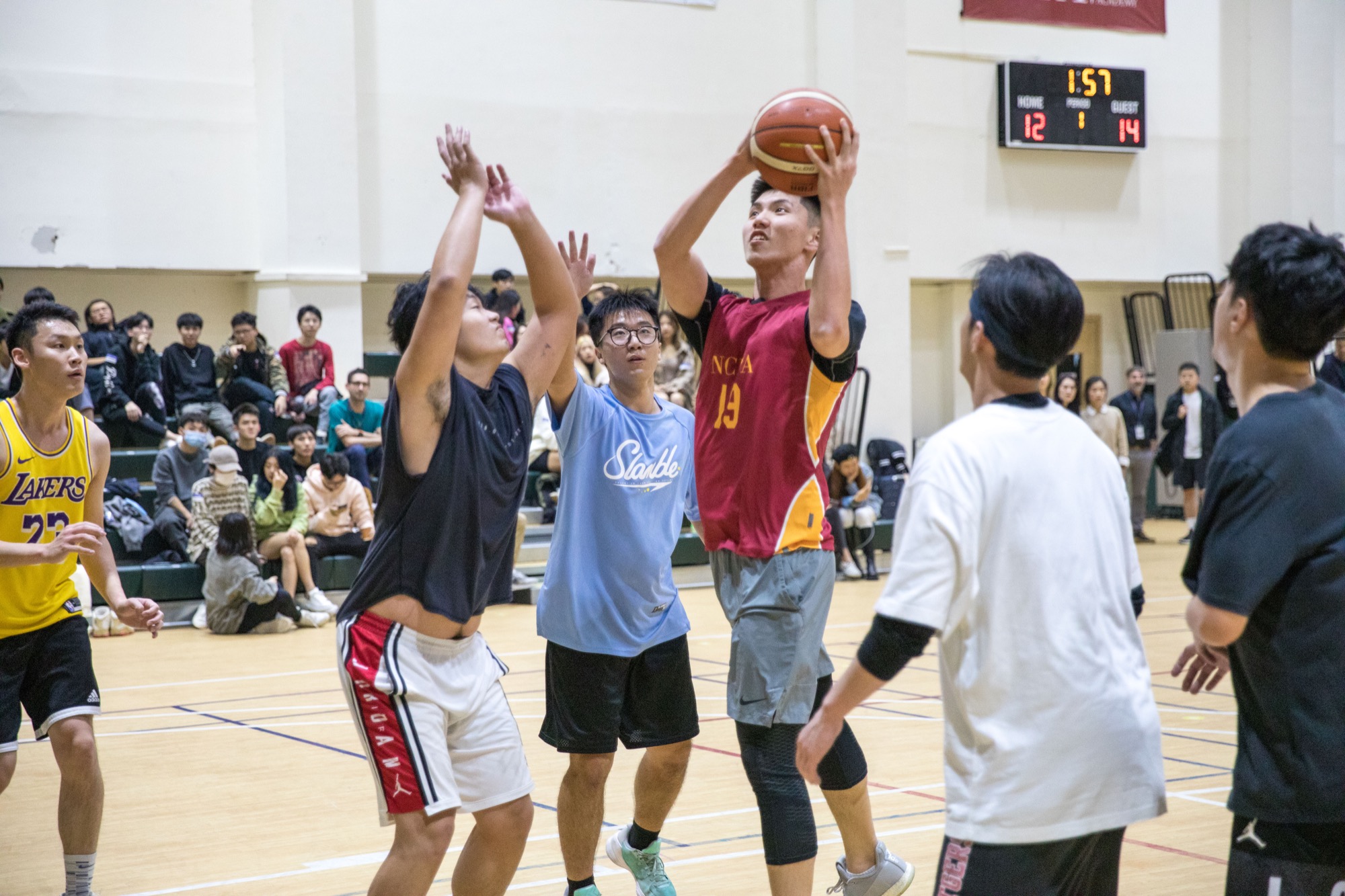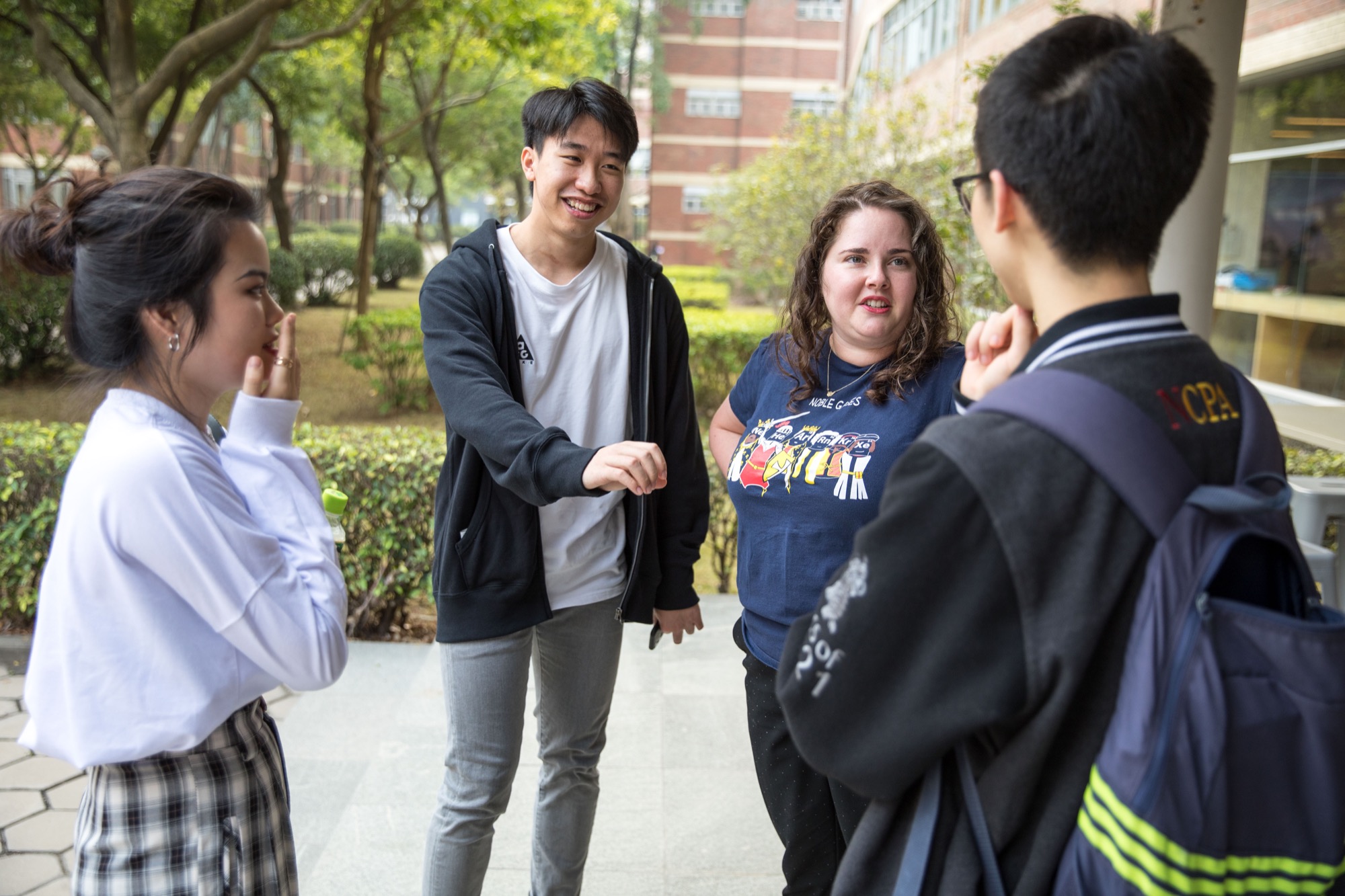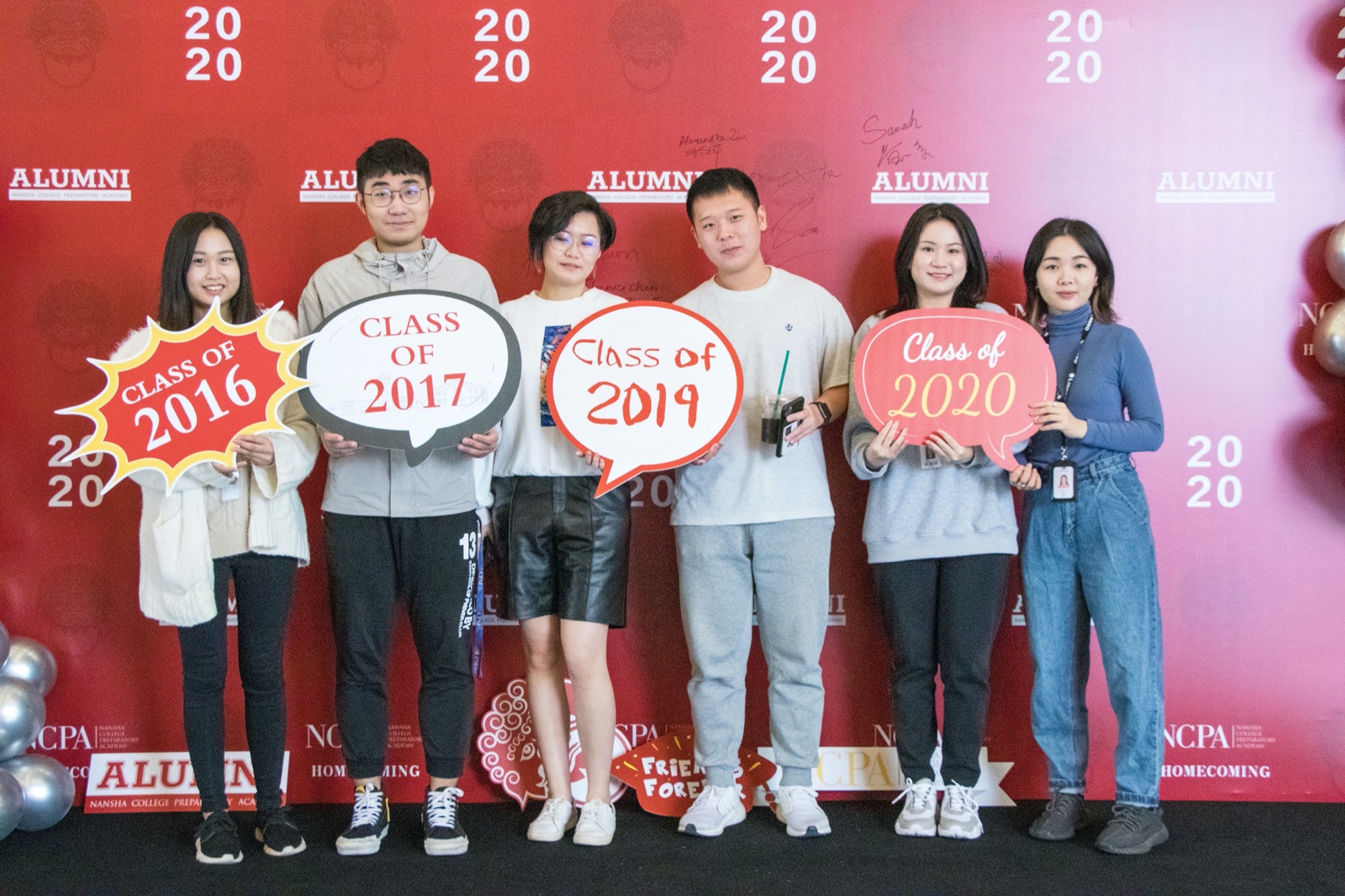 Alumni Internship Profiles
Hi, my name is Janice Chen, a current student in Babson College majoring in Business Administration. I am interning in NCPA's marketing department. My chief responsibilities for my post include updating the official NCPA website, writing articles for the official WeChat account and organizing school activities. My four years stay in NCPA was a wonderful experience that has taught me a lot, and I count myself to be very fortunate to be back here. It's great to experience new role on campus!
This is Xin Huang, the first graduate class student at NCPA. After my graduation here, I went to Syracuse University studying Education major, and Psychology minor. And now, I got my bachelor's degree from SU as well. I plan to pursue my master degree at University College London to get more professional knowledge in Education Psychology. I now intern as a social studies teaching assistant. My major job is to help teachers to prepare classes so that students can learn more effectively. I notice that the teaching at NCPA has been systemized and become more professional. Also, the construction is so much better than when I was a student here. I believe under these many changes, the current students will gain better achievements in their academic life and better mental health.
I am Zhuoyi (Louis) Liu, NCPA's class of 2019, now studying at the George Washington University in Washington, DC. My major are International Affairs and Environmental Studies, minor in Russian Language and Literature, and Emergency Health Service. My intern position here at NCPA is Principle Assistant, mainly creating multimedia promotion materials and assisting some internal affairs. In the days I spent at NCPA, I made some of my best friends and broadened my world view. After more than a year of my graduation, I am very excited to be back.
Hello, my name is Bohao (Bosco) Xia, I am studying at the College of Wooster and majoring in Communication study with Education minor. I graduated from NCPA in 2017. My position here is information technology. My job focuses on updating information for the school website and solving technical issues on the MacBook. Coming back to NCPA after four years, I am happy to see the school improving a lot and so proud of the changes that happen in NCPA.
Hi, I'm Peiwen (Kayla) Zou. Graduated in 2019, now I'm a journalism student at Northwestern University in Qatar. My internship position is in marketing. I'm helping our school update the official website, write articles for social media, and interview alumni. By joining the drama club and many other student-lead organizations when I was in here, I have expanded my interest and made a lot of friends. I'm grateful that I could come back to NCPA again as an intern.
Hi, I am Meiyi (Fiona) He. As the first class of middle school and high school graduate at NCPA, I graduated in 2019. Afterward, I am double majoring in Media and Communication and Diploma in Music at the University of Melbourne. I am grateful for having the chance of contribute what I've learned to the NCPA community with a new identity. Working as a marketing intern at NCPA, I'm responsible for updating NCPA official website, writing articles for NCPA official WeChat account and taking photos. I have benefited a lot from my six years of school life at NCPA, and I'm excited to exploring and learning more diversified aspects of NCPA from a new perspective.