Pearl River Delta Middle School Choir
---
The power of music not only helps people develop a sense of appreciation for the world, but it also arouses an emotional resonance and promotes communications between cultures. In order to provide an opportunity for our studentsto make musical connections with new people, NCPA Middle School recently hosted the inaugural Pearl River Delta Middle School Honor Choir. An honor choir is when different schools select individual students to learn music in advance before coming together to practice and perform a final concert at the end of a day of rehearsal. This year, NCPA hosted 33 students from three total schools - NCPA, NCIC-Immersion School and Shekou International School – led by the guest conductor Cyril Udall of Hong Kong International School.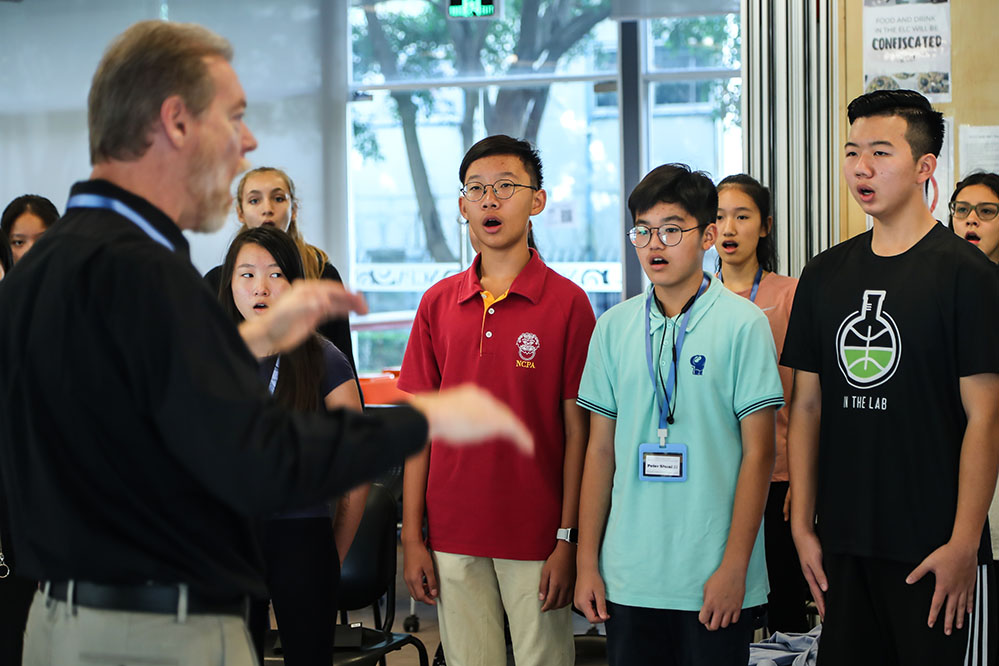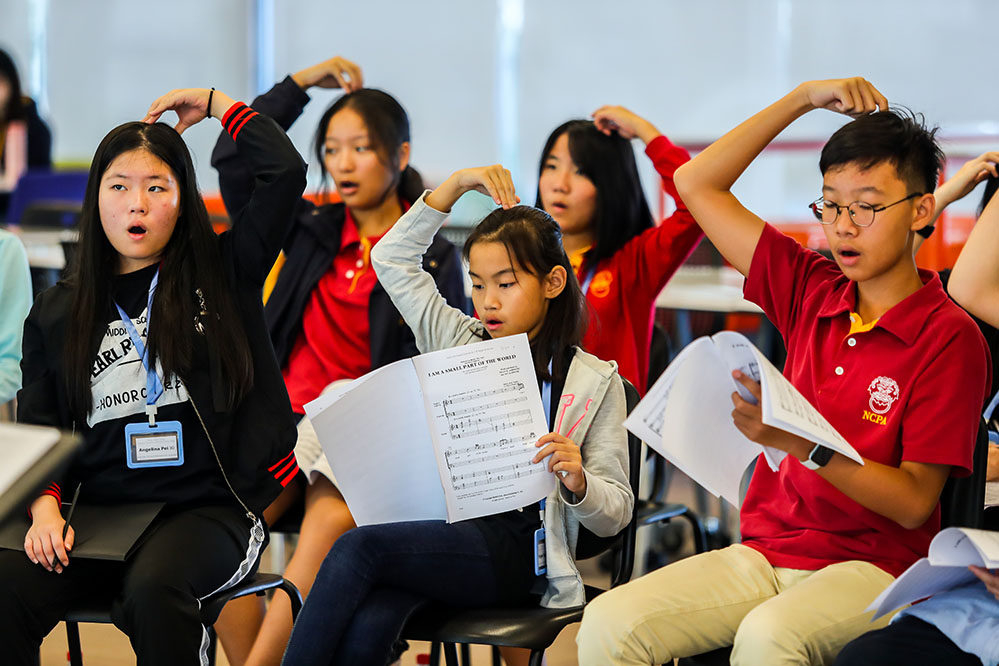 During rehearsal, the young performers learned breathcontrol in addition to other singing skills. Mr. Udall always encouragessingers to consider the relationship between the individual and the group. He stressed the importance of paying more attention to the voices of others and cooperating with them. Throughout the day, they learned how to collaborate, communicate, and made many new friends!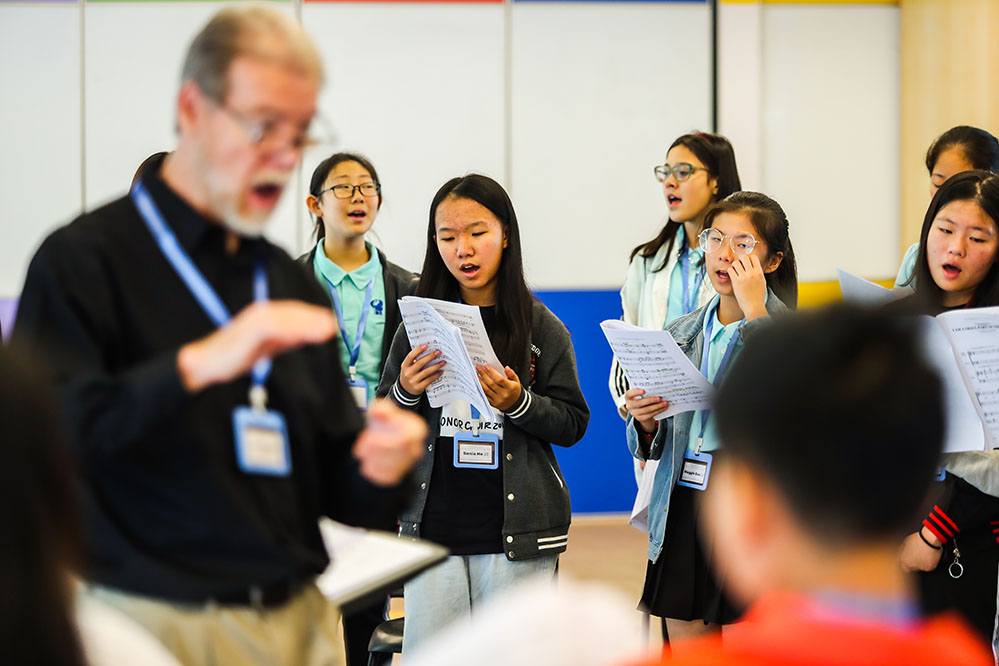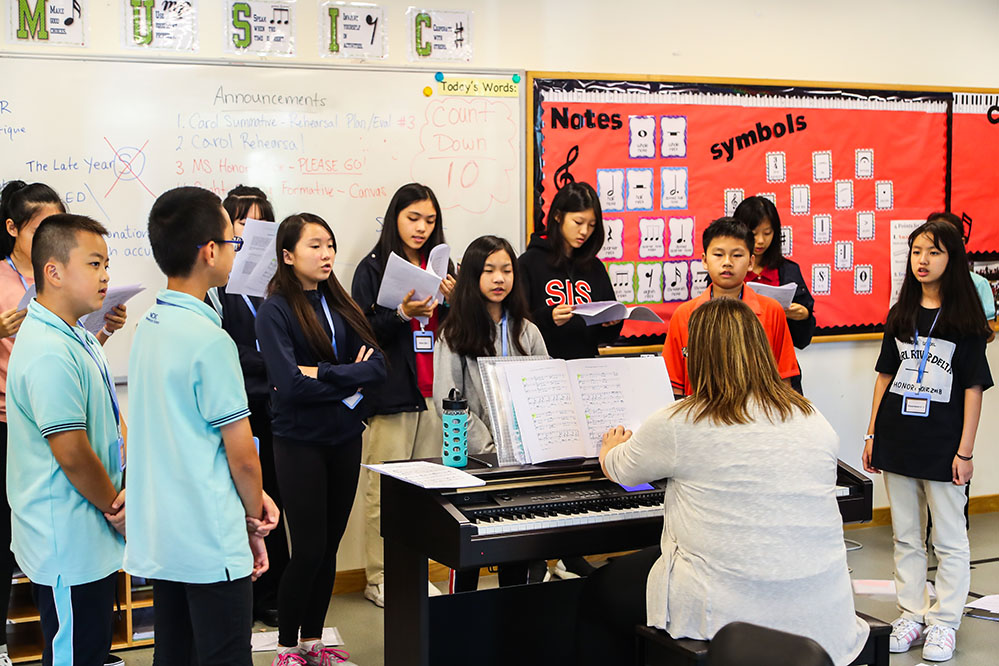 After finishing all the training sessions, led by the guest conductor, thesingers delivered a great performance. They were singing, smiling and dancing with confidence on the stage. Mr. Urdall was pleasantly surprised that the students worked so well together althoughit was the first time they met. Their learning ability and teamwork were beyond everyone's expectation.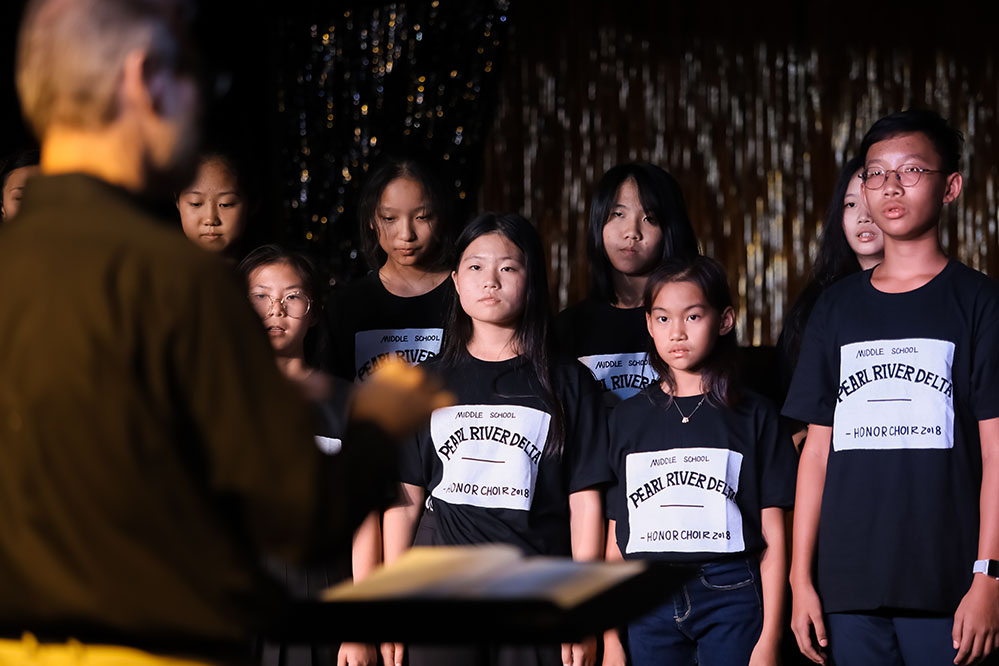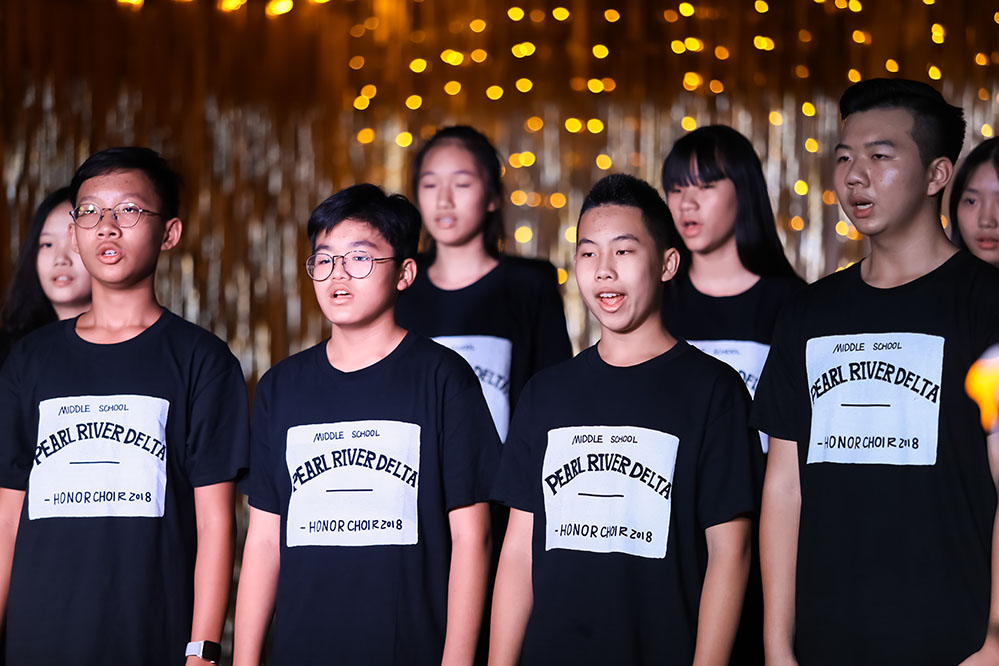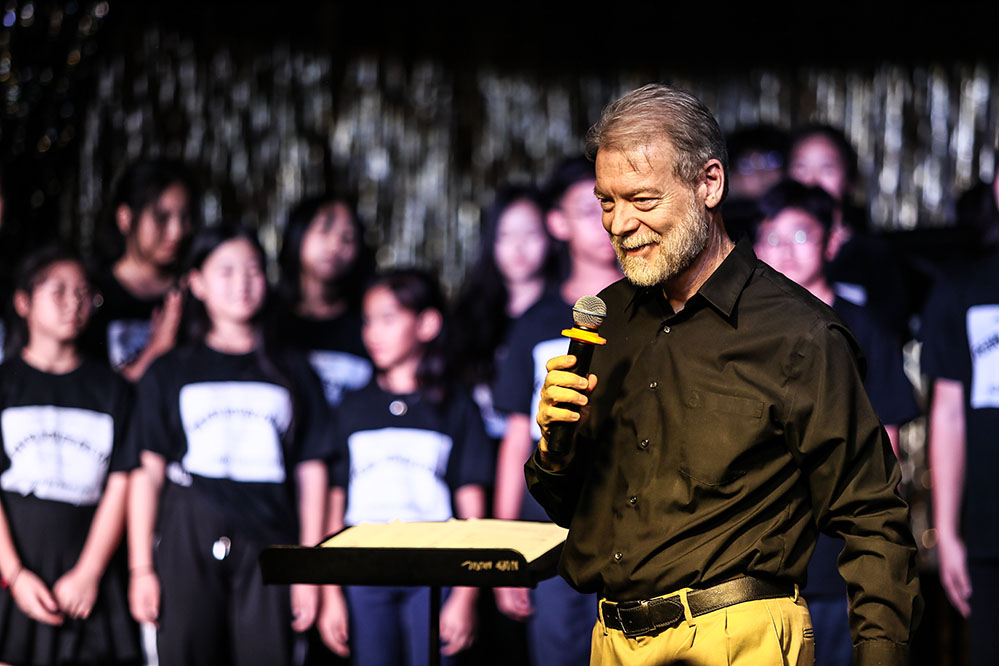 The impact of music education is substantial and lifelong. NCPA always encourages students to develop their interests and make like-minded friends.